The 5 biggest slots jackpot wins of all time: online and offline
It's the stuff dreams are made of, you're sat in front of syndicated slot machine, dollars in hand. You feed the machine and start pushing the buttons, you know there is no skill involved but still you hope, pray even, that the three gold coins on the reel line up and... you're a winner.
But it's only a dream right, how many people walk out of a casino $10 million richer than when they walked in? Well not many for sure, but it has happened. In fact, it's happened more times than you might imagine and some winners have won astronomical amounts of money.
If you play Megabucks syndicated slots in Las Vegas you get a chance to play for the Megabucks jackpot, which STARTS at a mere $10 million dollars. Has it ever been won? You bet it has, in the last 22 years the jackpot has been won 46 times, with the last winner getting lucky at the Wynn Hotel & Casino on 21st August 2016; they brought home a staggering $10,777,271.41.
That's impressive but it's not impressive enough to get on the five biggest slot machine wins of all time.
1. The biggest win ever
Amount
$39,719,826.36
When
21st March 2003
Where
Excalibur Hotel & Casino, Las Vegas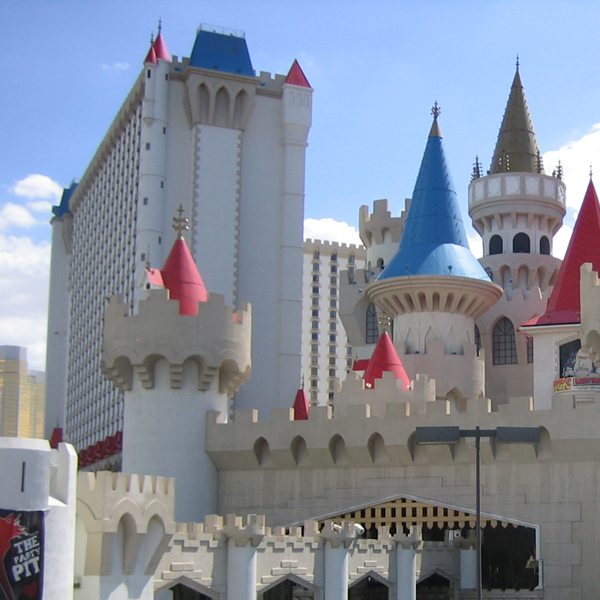 The biggest slot win ever was won at the Excalibur Hotel & Casino in Las Vegas by a 25-year-old software engineer from LA. We don't know his name because he chose to remain anonymous, but we do know that he invested just $100 before his fruits lined up. That's probably the best $100 dollars he ever spent.
2. Triumph turns to tragedy
Amount
$34,959,458.56
When
26th January 2000
Where
Desert Inn Casino, Las Vegas
The second biggest jackpot win went to Las Vegas cocktail waitress Cynthia Jay-Brennan. Just 37 years old at the time, Cynthia won what was then the largest ever jackpot while playing slots on her lunch break. But sadly the story doesn't have a happy ending. Just six weeks after the win, Cynthia's car was rear-ended by a drunk driver. The accident killed her older sister Lela and left Cynthia paralysed from the chest down. Cynthia said she would give up all the money just to see her sister again.
3. Limits only exist to be broken
Amount
$27,580,879.60
When
15th November 1998
Where
Palace Station Casino, Las Vegas
The third largest jackpot winner also chose to remain anonymous, but we do know that she was a 67-year-old retired flight attendant from Las Vegas. Setting out that morning she only intended to bet $100, but went over her limit and ended up spending more than $300. Still, it all turned out well in the end.
4. A quick play before breakfast
Amount
$22,621,229.74
When
27th May 2002
Where
Bally's Hotel and Casino, Las Vegas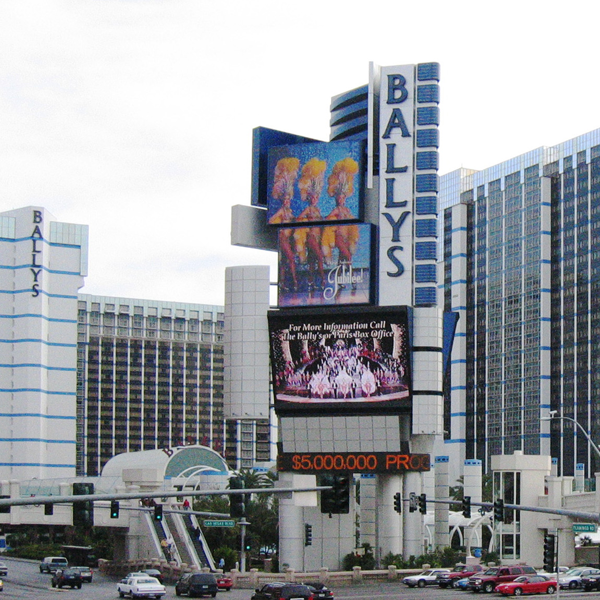 Johanna Heundl from Covina, California, was on holiday in Las Vegas and on her way for breakfast when she felt a sudden urge to play slots. Johanna remembers she looked away from the machine for a split second as the three tokens lined up to deliver her $22.6 million jackpot, making her the fourth largest slot jackpot winner of all time.
5. Hail Caesar!
Amount
$21,346,952.22
When
6th January 1999
Where
Caesars Palace, Las Vegas
The 5th largest win went to a business consultant from Illinois. Presumably, he was in Vegas for a conference and played slots to kill time between presentations. Well, it was probably the most lucrative conference he ever attended, because he bet just $10 and took home the $21.3 million jackpot.
Online slots games win big as well
Looking at the above stories you might be forgiven for thinking that to win big money on slots you need to play in Las Vegas. Playing online can win you big bucks as well and online slot jackpots are catching up with the megabucks wins of Vegas. So it's only a matter of time before an online winner becomes the biggest slot jackpot winner of all time. Let's take a look at the five biggest online slot games winners to date.
1. First across the Finnish line
€17,861,800 ($19,077,027.56)
The largest online win went to an anonymous Finnish gentlemen in his 40s. This gentleman scooped the €17,861,800 jackpot. What's more astonishing is that he bet just 25 cents before his numbers came up, making this one of the most profitable bets in the world ever.
2. Soldier brings down jackpot
£13,200,000 ($16,484,886.00)
Progressive jackpots offer the largest jackpot wins in online slots. But that isn't something you need to tell ex-soldier Jonathon Heywood from Cheshire, because he scooped £13,200,000 playing just 25p spins at an online casino. 'I couldn't believe my eyes', said the 26-year- old soldier after the record-breaking win. Afterwards, he pledged to spend some of the money to help look after his sick father.
3. Playing slots instead of counting sheep
€11,736,375 ($12,534,859.27)
One night a young man from Norway was having trouble sleeping, so instead of lying there and counting sheep he decided to get up and play a few slots. Usually, we advise against this but It was probably the best decision he has ever made. Just one hour later he was €11,736,375 richer. It didn't cure his insomnia, however, 'I couldn't get to sleep at all that night', he recalls. We're not surprised!
4. Alexander the Great
€8,577,204 ($9,160,754.07)
Alexander from Sweden was staying up late playing slots when his life changed forever by winning €8,577,204. The dumbstruck Swede was in shock for a few minutes before running upstairs to wake his wife and tell her the good news. Alexander said he was planning to pay off his mortgage and maybe treat himself to a new car following the windfall.
5. Mysterious mobile winner
€7,900,000 ($8,437,476.50)
Another jackpot winner, but this one is a whole lot more mysterious. We only know their initials D.P. and that the total of €7,900,000 was won while playing on an iPad. That makes this the largest ever amount won on a mobile device. The operator did reveal, however, that the player was playing the promotional game 80 chances to become a millionaire, which only required a nominal $1 deposit to play. That's a pretty good return on your investment.
If you are looking to play slots at Slot Boss we firstly recommend checking out our promotions page to see if you qualify for an online slots bonus. T&C's Apply. 18+ Begambleaware.org